12/21/21
2021 Winter Newsletter
A Message From the President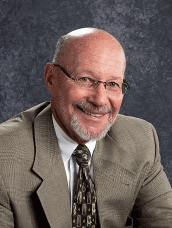 I hope this holiday season finds you well and enjoying being together with friends and family.  What a difference a year makes-thank goodness! While the pandemic is not over, students (in masks) are back on campus fulltime enjoying being together and engaging in extra-curricular clubs and sports. The staff is equally happy to have students back in the classroom learning together and relieved that teaching over Zoom appears to be a thing of the past. This publication will highlight our five 2021 Ron Stoney Educational Pathway Program recipients and a distinguished alumnus, author Meredith May (CHS '87), as well as, information on the new Wellness Center recently opened on campus. 
As I told you in the summer edition of this newsletter, the pandemic has not dampened the Carmel High School Foundation's commitment to support the students of Carmel High School. Through donations from alumni and community patrons, and generous grants from the Chapman Foundation and the Pebble Beach Company Foundation, we continue to reduce the financial barriers that limit possibilities for our students.  I am happy to answer any of your questions concerning our programs or giving opportunities.

I hope you will keep CHSF in mind when making your year-end giving decisions. Together we can make a difference!

Warmest Holiday Wishes,
Marvin Biasotti
2021 RSEPP Recipients
In the Spring of 2021 CHSF was pleased to be able to award 34 post-secondary scholarships to deserving graduating seniors.  In addition, we continued to grow our relatively new program, the Ron Stoney Educational Pathways Program (RSEPP).  RSEPP provides funding for extra-curricular experiences to CUSD students who would not otherwise be able to afford the cost of the program.  These opportunities run the educational gamut and are instrumental in assisting students along the path of discovering the passion that will guide their career choices and shape their lives.  The following five students received RSEPP grants in 2021 and exemplify the range of programs we fund.
Addy Dawson
12th Grade | Envision National Youth Leadership Forum
Envision is an immersive career exploration and leadership development program where students can test drive a career, build self-confidence, formulate a plan for their future, experience college life at top universities, and develop lifelong friendships with people with similar interests.  This past summer Addy spent a week at St. John's University in New York City where she focused on business education.  She summarized the experience as follows: 
During this time, we were set into groups to create a start-up and later present this start-up in a shark tank simulator. Though this was our main project, we also attended seminars from entrepreneurs, visited Ivy League schools, and learned the ins and outs of the business world. This gave me the opportunity to meet people with like ideas and goals from all over the world. Thanks to CHSF, I was able to participate in an amazing opportunity to learn from entrepreneurs that have made great contributions in the business world. 
Eliza Fletcher
12th Grade - Repertory Theater Production Summer Program for High School Students
Eliza has been involved in musical theater at the local level throughout much of her life.  With the benefit of funding from CHSF she was able to spend her summer break at the Interlochen Center for the Arts in Interlochen, Michigan.  Here is what Eliza had to say about the experience: 
This summer I had the amazing opportunity to attend a six-week theatre camp at Interlochen, which is an arts institute in Interlochen. If you are an artist, Interlochen is the perfect place to fuel your creativity and be around like-minded individuals. Every day was my ideal day. I had acting classes in the morning and rehearsals in the afternoon; and in between, I spent my time getting ice cream with new friends, reading by the lake, or taking a walk around the beautiful campus. The focus of my program was putting on a production of Shakespeare's The Tempest. I had a lot of fun playing the drunken butler Stephano. I can't even begin to describe how much I absorbed from being a part of that show. After a year and a half of COVID, it was nice to have a sense of normalcy for the summer. I saw so many performances, from orchestra to opera, and interacted with people from all over the country! I was literally transported to an artistic haven that affirmed my desire to pursue theater arts as a career.  Thank you for making this experience possible for me. I will never forget it! 
Sierra Wouden-Crosno
11th Grade - Sea Education Association
Sierra attended SEA's Summer High School Program, where students explore the marine environment through both experiential and community-based learning.  During the four-week program she learned about different fields of study related to oceanography, conservation, and scientific research in general.  Sierra put it this way:
This summer I attended the Sea Education Association's high school summer program.  In late June I traveled to Boston, Massachusetts where I took a bus south to Woods Hole, MA on Cape Cod. I spent two weeks on their campus studying various topics to prepare me to go out to sea. I learned about different aspects of oceanography, nautical science, and the historical context and literature that pertained to this area of New England. Then in early July, I set sail with 20 of my classmates from all over the United States, and a crew of scientists and deckhands. We were on the Atlantic for two weeks before returning to Woods Hole. During the trip, we deployed many scientific instruments and conducted numerous experiments. We measured light penetration, primary productivity, salinity, temperature, and took many samples of different organisms for research. We conducted these experiments in different locations throughout the Gulf of Maine and at the end of our voyage compared all the data and composed a final research paper. I learned so much from this program and got real-life, hands-on experience. This trip also allowed me to narrow down my options for college and get a feel for what scientific realms I am most interested in pursuing.   Thanks to those who donate to CHSF, I was able to benefit from one of the most productive experiences of my life! 
Jordy Cabrera
12th Grade - Nike Volgelsinger Soccer Academy
The Volgelsinger Soccer Academy sets the standard for excellence in soccer education.  As an aspiring first generation college student, the Academy's unique player-centric approach afforded Jordy the vantage of college life from the perspective of a collegiate athlete.  This is his takeaway: 
The Nike Soccer Camp that I was fortunate enough to attend left me with long lasting memories, friendships, and experiences playing at a high level. As I said, the memories and friendships that I was left with were unforgettable. It was great being surrounded by people with the same aspirations and goals as me. Because the camp was one week long, we were able to stay in the dorms at Westmont College. We had three training sessions every day and had the opportunity to play in front of college coaches. This was important as I got a feel for what a college routine could look like as an athlete. At first, I was a bit hesitant on whether I should apply or not, but I can now say that this was even better than I expected. It showed me that you must take risks if you want to have valuable experiences. Most importantly, it made me feel confident in my abilities to perform at the next level, as well as find the balance and discipline needed to succeed academically in that environment. This experience would not have been possible without the help of the Ron Stoney Educational Pathways Program. I would really like to thank all those who made this experience possible. Your belief in me is more important than you can imagine. Thank you so much for this amazing opportunity! 
Chris Miller
12th Grade - US Naval Academy STEM 
The USNA STEM program is designed for high school students who are considering a career as a coder, game designer, robotics engineer, and other STEM-related fields.  Chris moved to Carmel from Arkansas to begin his junior year.  As he put it, the following summer CHSF funded his dreams, if only for a week.  Here's how he describes it: 
As a result of the program, I'm heavily pursuing engineering, specifically nuclear engineering through the Navy. The school gave me enough money to give me an experience of a lifetime and allow me to get a chance to study at a STEM camp led by USNA. I got to dive into aerospace engineering, nuclear engineering, military workouts, math competitions and did a step-by-step walkthrough to learn how to apply to the Naval Academy as efficiently as possible. All this helped push me over the ledge towards where I want to go to college and what career path I'll pursue. I feel blessed to have been allowed to have that experience. My only wish is that I could do it again, and that all CHS students could have the same opportunity as me to pursue their dreams. 
Alumni Focus
Junior Riley Palshaw interviewed 1987 CHS graduate and author Meredith May for this edition of Alumni Focus. I think you will all agree that Riley did an outstanding job. Riley has been a staff reporter for the Carmel Sandpiper for three years, working as the online editor for the past two years and co-editor-in-chief for the first time this year. She has always had a passion for writing and loves knowing what is going on in the community. Besides Newspaper, she also takes honors and AP classes and is a three-sport athlete, participating in field hockey, basketball, and softball. 
Long-time reporter for the San Francisco Chronicle, award-winning writer, published author, and experienced beekeeper, CHS Class of 1987 alum Meredith May has lived an accomplished life that's led her from the quaint village of Carmel Valley to the bustling streets of San Francisco and a firefight at the Iraq-Jordan border. 

When Meredith May was around five years old, her parents divorced, causing her mother to take her and her little brother and move back in with her grandparents in Carmel Valley Village. Her mother, who battled depression, remained in bed for most of their childhood, forcing May's grandfather in particular to step up into a parenting role for her and her brother.

While her grandmother worked full time teaching at Carmelo and Tularcitos, May's grandfather was a big time beekeeper in Big Sur with apiaries stretching from Garrapata Canyon to Gorda. May explicitly remembers this old World War II bus he had full of bee hives, where they harvested and extracted honey, and how her grandfather would try to teach her using "bee metaphors." As a way of teaching May and her brother lessons that they could apply to their own lives, her grandfather explained how bees solved problems and handled tragedy.

"He was the one who had time for us so we gravitated toward him," says May, "and he also enjoyed our company. To the other adults in our world we were either a bother or an obligation, but to Grandpa we were fun."

Coping with her difficult childhood, May saw school as an escape. A Tularcitos and Carmel Middle School alum, she entered Carmel High School an active participant with her hand always raised. As an athlete participating in field hockey, softball and dive, she loved being on the field and in the pool, but May knew what she wanted to do: write. At the time, there was no functional newspaper on campus, so she and her friends made their own underground subversive newspaper, coming in at night to slip their paper into everyone's lockers. Recognizing her love for writing, May's English teacher, Bob Walch, asked her if she wanted to start reading youth books and writing reviews, which the aspiring writer eagerly accepted. Any opportunity thrown her way, she seized.

In the early '80s, Meredith May's grandmother wrote a letter to the Carmel Pinecone pretending to be her and offering to write a column about youth issues at CHS for free. They took her up on the offer, and before she even knew what was going on, May had a column in the paper called "Padre Prattle." Focusing on the happenings of CHS, she wrote primarily about the debate between making CHS an open or closed campus during lunch.

"Seeing my name in print as a youngster in the city paper, I just thought it was hot stuff. There's a duty and a power there when you write publicly. It makes you very careful and a good listener, but also there's a respect there that comes back to you that I found very rewarding."

This only confirmed May's desire to become a journalist. After graduating from Carmel High in 1987, she went to Mills College in Oakland, California, where she majored in government with a minor in journalism. At Mills, May invested her energy into gaining experience, collecting clips of her writing, and building her portfolio. Interning at KGO TV for the ABC station, freelancing for the San Francisco Examiner and writing obituaries for the Hayward Daily Review were some of her original attempts to build her name in journalism.

After leaving Mills in 1991, May applied and took a job doing general reporting at the Antioch Leisure in Antioch, California, and then also at the West County Times in Richmond for a few years. All the while, May had been sending the San Francisco Chronicle letters and clips of her articles, and once she started winning some awards, they finally called her in for an informational interview. Now 29, she took a probationary job at the Chronicle covering public schools in Oakland, around the time that state took control of the entire school district. After five months of working on that story, she was hired. May started in the East Bay Bureau of the Chronicle writing about education, but by the time her 16-year career at the Chronicle came to an end, she'd covered everything from sports and food to book and movie reviews.

Primarily, May was a feature writer. She acknowledges she was lucky enough to work in the heyday of journalism, where there was money at newspapers and a travel budget for curious reporters like herself. It was this budget that allowed her to further investigate the article that May pinpoints as the highlight of her career. Winning the Pulitzer Prize for its photography and shortlisting May for the writing, "Operation Lionheart" followed the journey of an Iraqi boy who was admitted into the Oakland Children's hospital after mistakenly picking up a round explosive during the Iran-Iraq War. At the time, Americans didn't know much about how the war was affecting the civilian Iraqi population, so May wrote about this boy's recovery, traveling to Iraq to meet his family and, when Iraq found out that this boy was receiving medical care in the U.S., eventually helping them flee Iraq into Jordan amid a firefight.

"We were able to help that family, we were able to open up people's eyes to what really happens to regular people in the middle of a war, and we were able to grow as people doing it."

Her switch to writing books came as newspapers began bleeding money with the rise of online news. May knew that she needed to try to write a book, so she began in 2009 by writing her own story. The trouble was figuring out the direction of her memoir. Yet, in 2011, May's grandfather became sick, so she decided to pick up beekeeping again and keep a couple of hives on the roof of the Chronicle.

"I hadn't held bees since I was a little girl, but when I first got the bees at the Chronicle, I felt their vibration and thought, 'This is it,'" she recalls. "This is my happy place in the middle of a cloud of stinging insects, and that's what my book is about." 

May left the Chronicle in 2015 to give this book a shot, focusing on her intricate relationship with bees during her unusual childhood. In 2019, 10 years after she first began writing her memoir, "The Honey Bus" was published in about 17 countries and the author could finally place her childhood up on the shelf. She'd originally planned to return to the Chronicle if her memoir didn't work out, but now she was sucked in.

Searching for another opportunity to write, the story naturally presented itself when May and her wife adopted Edie, a golden retriever puppy with a severe anxiety disorder in late 2018. "Loving Edie" focuses on how May has learned to put the dog's needs before her own and love Edie because of her disability, not in spite of. May and her wife manage it by understanding Edie and what's going to freak her out, and also realizing that something as simple as swimming in a pool will take their dog months to get used to. Edie has changed May's definition of success, and May hopes for readers to get a better understanding of her now as an adult than they may have gotten in her previous memoir when "Loving Edie" comes out April 19.

Since moving back to Carmel Valley in 2019 and reconnecting with her grandfather's memory, May is now working on converting "The Honey Bus" into a children's book. May describes the city as a constant competition for resources, so she likes the calmness and organic vibe of Carmel. She has two hives at her house, facing the back side of Garrapata Canyon, where she and her grandfather used to beekeep, and she enjoys being able to do that again.

Meredith May is grateful for all of the opportunities she's had and places she's seen, but now she is ready to slow down the pace of her hectic life.

"I've met people from a lot of different countries in a lot of different situations," the writer says. "I've met women that have been trafficked, I've met brilliant minds that have started companies, and I've met criminals in prison. I feel really fortunate to have seen so many sides of humanity which just makes life more enjoyable."
Great things going on at CHS!
This year Carmel High School added a wellness center on campus. According to Principal Jonathon Lyons, "CHS has taken a proactive approach to addressing student wellness and redefining our approach of Social Emotional Learning." The pandemic brought to the forefront the mental health issues facing students as they return to the classroom and negotiate adapting to the new normal. The CHS Wellness Center has a full-time staff and their goal is to offer "support and therapeutic interventions to all students struggling with socio-emotional challenges or who just need a place to take care of their mental health." You can read more about the CHS Wellness Center in the following link: https://sites.google.com/carmelunified.org/chswellness/home?authuser=0
Our Partners: