07/07/2020
2021 Summer Newsletter
A Message From the President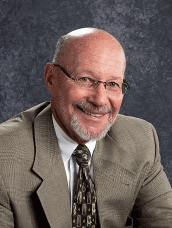 As California re-opens, we are looking forward to the second half of 2021!

I am optimistic that our vibrant community, after weathering one of the toughest storms of our lifetime, will bounce back stronger than ever. We are excited that the students are back in the classroom and CHS just celebrated its commencement ceremony honoring the class of 2021. Despite the monumental challenges of the last year, the Carmel High School Foundation was able to award 24 scholarships totaling $27,000 to graduating seniors and grant 5 RSEPP grants totaling $15,311 to assist underclassmen in finding their pathways to success.

This edition of the CHSF bi-annual newsletter will highlight one of our scholarship recipients, Soana Laulotu, and a distinguished alum, The Honorable Jimmy Panetta. In addition, please check out the list of where our 2021 graduates are going to college and read about a few of the great things that are happening at CHS. As always, we look forward to hearing from you and welcome your ideas, involvement and donations. 

Together we can make a difference,
Marvin Biasotti
CHSF Vision and Star Awards
Vision Scholarships are need based awards granted to students who have attained academic excellence and who have a true vision for their future.

CHSF proudly presents the Class of 2021 Vision Scholarship Recipients:

Tyler Bianchi, Noah Fann, Broden Murray, Martin Sevcik, Libby Tejeda, Carver Tunnell, Lukas Welch-Schraud, Seanna Wittler

Star scholarships are merit-based awards and the recipients exemplify overall academic excellence and excellent character.

CHSF proudly presents the Class of 2021 Star Scholarship Recipients:
MJ Apfel (In honor of Padre Parents), Grace Craig-Fulford (In honor of Padre Parents),  Noah Fann, Cassie Gorman (In honor of LaNeve), Alicia Krueger (In honor of Padre Parents), Brendan Lin, Ronan Loberg, Broden Murray (In honor of Arthur Hull), Quinn Nachbar, Bela Patel, Olivia Randazzo, Xander Selby-Lara (In honor of J.O. Handley), Martin Sevcik, Libby Tejeda (In honor of Greg Scott), Andrew Wang, Carlos Zarazua

Congratulations on an exceptional high school career! We can't wait to see where your future will take you!
Ron Stoney Educational Pathways Program Awards
The Ron Stoney Educational Pathways Program provides funding to students who otherwise would not have the financial means to pursue extra-curricular educational opportunities.

CHSF proudly presents the 2021 RSEPP Recipients:
Jordy Cabrera, Addy Dawson, Eliza Fletcher, Christopher Miller, 
Sierra Wouden-Crosno
Alumni Focus
We are pleased to introduce a new feature in this edition of our newsletter.  In addition to our usual scholarship recipient profile, we will spotlight a Carmel High School (CHS) alumna or alumnus who has made a significant contribution to society.  While we have a growing list of candidates, there are many others who are not yet on our radar.  We welcome suggestions.  Please email us at info@carmelhighschoolfoundation.org and include the individual's name, year of graduation, a sentence or two about her or his accomplishments, and contact information if you have it.

To kick off this venture, we recently spent a few minutes with Jimmy Panetta, Class of 1987.  Since 2016, Congressman Panetta has served in the U.S. House of Representatives, representing California's 20th Congressional District, which includes Monterey and San Benito Counties, as well as parts of Santa Cruz and Santa Clara Counties.  Our conversation focused on recollections of attending CHS and growing up in Carmel Valley in the 1970's and 1980's.  Please enjoy the following excerpts from that interview.
Did you have a favorite teacher or course at Carmel High?

My English teacher, Marikay Morris, comes to mind.  She looked at not just the content of our writing, but also the writer.  I always appreciated her willingness to get to know the individual student.

Were you involved in any extracurriculars during your high school years?

My extracurricular activities consisted of participating in athletics.  I played football in the fall, wrestled in the winter, and did a mixture of baseball and track in the spring.  

Was there a particular coach who made an impact on you?

Yes, my wrestling coach during my senior year, Jason Mobley.  He was a lieutenant  serving at Fort Ord.  He taught us not only the techniques of wrestling, but also how to be a leader.  It was a great foundation upon which to eventually learn more about the skills of leadership.

With what little free time you currently have, are there any activities that you particularly enjoy?

You bet, I love watching my two daughters play sports at Carmel High.  Anytime I have the opportunity to watch them play tennis or softball that makes my week.  It gives me energy.

When you look back upon your high school years, what memories bring a smile to your face?

For me, most of those impactful memories involve athletics.  Not just the winning, but also the football seasons when winning didn't come easy for us, like it seems to in more recent years.   Having a 7-3 record in my senior year and winning the Shoe Game in my junior and senior years are definitely fond memories.  Also, winning the league championship in wrestling during my senior year under the tutelage of Coach Mobley is something I'll never forget.  It took a lot of focus and hard work.  To this day, I keep my MTAL medal in my pocket on every election day because it was the foundation upon which all of my future success was built.

Growing up in Carmel Valley, what changes do you see between then and now?

To begin with, there wasn't a single winery and, of course, now there are dozens.   Back then, it was truly a rural part of our county.  It was a special and diverse community, not just ethnically, but socioeconomically as well.  As kids, we were pretty much left on our own.  My daughters can't believe that I would hitchhike into town, sometimes in the back of a pickup truck.  It was an era when we had more freedom, for better or for worse, than children growing up today.

I found my focus in athletics, on the sports field and the wrestling mat.  Those experiences provided a foundation that served me well when I went to Monterey Peninsula College (MPC) after graduation.  I was able to apply the work ethic I had developed to academics.

My two older brothers who graduated from CHS in '81 and '82 also went to MPC.  For each of us that experience allowed us to pivot from athletics to academics and transfer (to a university) after two years.

While you were at CHS did you have a sense of where you wanted life to take you?

No, none at all, absolutely not.  In our family, my parents pretty much left it up to us to figure out where we wanted life to take us.  They encouraged us to go to college, but it was definitely a hands-off attitude.  They believed we needed to chart our own course, but whatever that was, to work hard.  As my mom always said, "Never let the grass grow under your feet."

We knew we were expected to always be doing something.  In the summer we had jobs.  I had my first job when I was in the 7th grade, riding my BMX bike to the Velvet Fox restaurant, where the Corkscrew Cafe is now located.  I was a bus boy who was demoted to a dishwasher after spilling the tartar sauce.  I worked in the hospitality industry - from the Plaza Linda to the Valley Lodge to Quail Lodge to Carmel Valley Ranch - pretty much throughout my high school years and then at MPC, and that afforded me the ability to pay my way through UC Davis.  You could do that back then.  Those were the expectations and opportunities I remember from that time - playing sports and having a job - always doing something - never letting the grass grow under my feet.                                                                                                                                   
Were there any experiences during your high school years that you feel prepared you for the various careers you've undertaken?

In the classroom, more than academics, it was understanding that it was okay to be yourself.  Being encouraged to express myself through my writing was very beneficial, as was the work ethic I developed through athletics.  That's what is necessary to succeed in anything.  Regardless of how smart your are, the most important thing is to continue applying yourself to the challenges you face, whether it be athletics, academics, or your professional life, it's all about working hard.

The fact that I always had jobs has been instrumental in my life.  I made it a point to always do something productive with my time.  Those jobs helped me develop my people skills - those soft skills - that have benefited me throughout my life.  You can't learn them in a book; but actually interacting with people and serving people, realizing what people want and what people need, has helped me quite a bit in my current position.

I think it's fair to characterize your adult life as one of service.  What do you think guided you in that direction?

I was raised in a family that imparted in me how important it is to give back.  My grandparents were Italian immigrants, and we always heard their stories about how they came to this country to give us a better life, the American dream.  And our parents always told us that, because we were allowed to live the reality of that dream, we darn well better give back to this country that gave us so much.  Combine that with the expectation to never sit still, and I believe I was driven toward public service - be it in the military, the district attorney's office, or now as the Representative for the place I've always called home.

Now that your two daughters are attending CHS, what differences are most evident between their experience and the one you had?

I'm genuinely impressed with how advanced students are these days - not only in technology, but also their academic and social skills, as well as their attitudes towards social justice.  I'm impressed by how well rounded they are, and how involved they are with their community.  I believe those experiences will instill in them the same sense of belonging and the same sense of service that guided me.  

What advice, if any, would you offer to the current crop of CHS students?

The same advice my mother gave me: At various points in your life you're bound to find yourself needing to make decisions about your future.  I'm not going to tell you what to do, but never let the grass grow under your feet, always go forward.

Was there a hot issue during your high school years that from today's perspective, seems pretty tame?

You know how it was back then; we weren't focused on the outside world.  The hot issue was who we were going to play in sports, or whether and where students were gathering after the game.  That was high school life in the 70's and 80's.
                                                                                                                           
Turning back to a more serious topic, what motivates and inspires you?

Having grown up in Carmel Valley, the Monterey Peninsula, and the Central Coast, there's a tendency to take it for granted.  Now that I travel to Washington D.C. each week, boy do I miss it and can't wait to get back.  I realize how special this place is.  It's not just about the natural beauty, it's about the people who live here.  Seeing how involved our community is at all levels is truly what makes it extraordinary.  People from all over the world know how beautiful our environment is, but they would truly be amazed if they only knew the people who live here.  That's what motivates me to give back to my community, to continue to serve them - it all stems from that sense of belonging I developed growing up and going to school here, knowing I have this special place I will alway be able to call home. 
Student Spotlight
Since 2004, the Carmel High School Foundation has been awarding scholarships to deserving students via funds raised with the help of our generous alumni and community supporters. So what becomes of the recipients and how does receiving the scholarship affect them?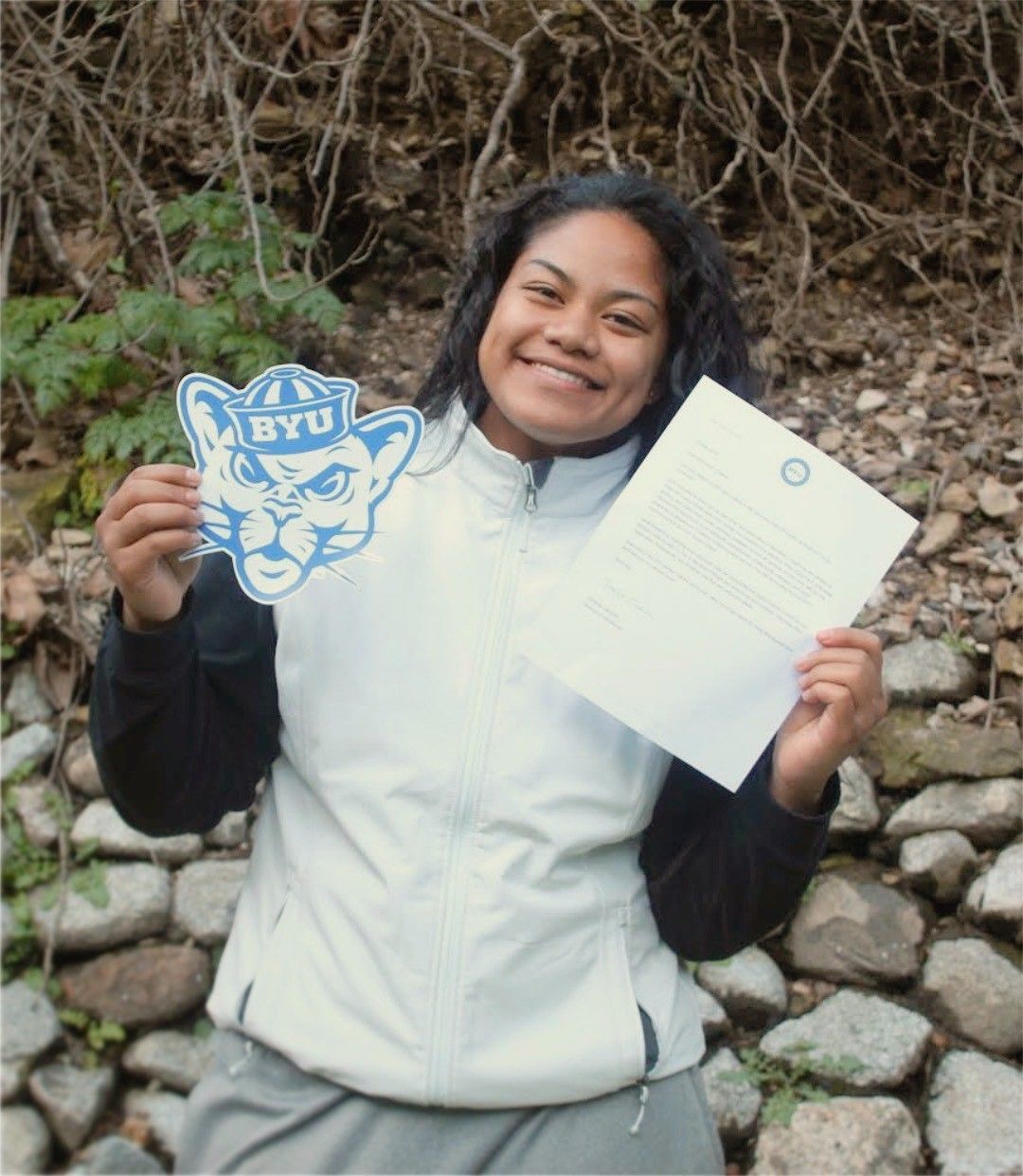 Meet Soana Laulotu
Soana is a member of the Carmel High School Class of 2019 and was a recipient of a scholarship granted by the Carmel High School Foundation. She is currently a sophomore at Brigham Young University (BYU) in Provo, Utah. Before matriculating to Carmel High, she attended Tularcitos Elementary in Carmel Valley and Carmel Middle School. Although quick to downplay any obstacles she had to overcome, it's fair to conclude that Soana faced challenges during her primary grades that many students do not. As recent immigrants to the United States, both the language and the school system were foreign to her parents, thus limiting their ability to directly support their daughter's early education.

Soana's parents moved to Carmel Valley from Tonga. As Soana sees it, they did so to give her a better life. Her parents viewed education as the key to advancement and, from early on, promoted college as the path forward. By the time Soana reached Carmel High, she was a dedicated student as well as a gifted athlete. During her senior year she was the captain of both the varsity volleyball and basketball teams and was honored as the league's Most Valuable Player in each sport.  

Soana's commitment to athletics did not come at the expense of academics.  Throughout her time at CHS, Soana challenged herself by taking rigorous Advanced Placement courses, achieving grades high enough to place her on the Honor Roll. She has always found learning to be most enjoyable when she could see, and sometimes touch, the subject. True to her character, her favorite courses at CHS were in the Sciences and Sports Medicine. Soana credits her teachers for bringing the content to life through hands-on experiences whenever possible.

At Carmel High many students develop deep personal relationships with one or more of their teachers. Those relationships are often more impactful than the formal curricula; they are life-changing. Soana was one of those students. Science teacher Tom Dooner reflected "From the time she stepped on campus as a freshman until her graduation, Soana was an impactful presence in all aspects of campus life. I was fortunate enough to have taught her Biology and Chemistry and coached her as a Varsity Basketball player and was continually impressed by her hard work, dedication, and focus. But above all, I was impressed by Soana's kindness, empathy, and ability to relate to others!" Soana spent countless lunch hours in the classrooms of teachers like Mr. Dooner (Sciences) and Matt Borek (Sports Medicine). In addition to discussing the lessons of the day, they talked about what was needed to successfully navigate the leap to college and, perhaps most importantly, just hung out, feeling valued not only as a student but as an interesting, unique person. Mr. Borek recounts that Soana was one of the most positive and respectful people he has ever had the pleasure of knowing. To this day the training room sports a sign she made that reminds student-athletes to say "please" and "thank you" for services received.  

No doubt, Soana's unfailing politeness was ingrained from an early age. She grew up in a household steeped in Tongan culture, where life revolves around the family, with each person doing their part to support the common good. Central to those values is the importance of caring for others. As an adolescent, Soana volunteered at her church, served food to the homeless, and spent time visiting with the elderly in retirement homes.

Soana did not forsake her ideals and customs when she moved to Provo to attend BYU. Even with all of the demands and opportunities associated with university life – challenging courses, new friends from across the globe, intramural sports – Soana made time to communicate with her parents nearly every day. She truly had found a satisfying balance between the excitement of new experiences and the comfort of familiar communication with her family.  

However, when the pandemic hit full force in April of 2020, BYU, like most educational institutions, shut down on-campus learning. Soana returned to her family home in Carmel Valley and continued her full load of coursework exclusively online. Given the sudden and dramatic change, Soana, like so many students, initially found the adjustment to remote schooling to be more than a little unsettling. While all of the expectations of the content remained, the rich experiential and interpersonal opportunities were largely absent.  

Fast forward fourteen months and you'll find a student who handled the new-normal of her sophomore year quite well. Even though Soana would not have chosen this atypical experience, her optimistic world view discovered a silver lining. The restrictions that were imposed to slow the pandemic allowed Soana to develop new skills. With respect to her coursework, she became more independent, more responsible for her own learning. With regards to her interpersonal relationships, she developed the ability to reach out, initiate interaction, and, in today's parlance, to network. Soana believes these enhanced abilities will not only serve her well when she returns to on-campus learning (hopefully in August) but also in the next chapter when she'll be establishing a career.

As for living at home this past year, Soana sees it as a genuine blessing. Although always close to her parents, when she was in high school the busy schedules and demands of their respective lives limited the amount and quality of time actually shared together. Last summer, health concerns forced Soana's dad into early retirement from his job in construction. Although the event was unwelcome, it created the capacity to spend more time as a family, to simply appreciate the gift of time spent with loved ones. While Soana always understood that her life goals are inextricably intertwined with her parent's hopes for her, being able to attend college while living at home fostered a deeper appreciation of that connection, of that motivating force. And with that awareness came perspective, to clearly understand all that her parents had done, the sacrifices they made, so that she might have greater opportunities. 

To that end, the seed Soana's parents planted and nurtured fully took root, and their dream for their daughter became a reality. Carmel High School Foundation is pleased to have played a small role in that journey. Certainly, receiving the scholarship lessened the financial burden and provided an added sense of security. More importantly, as Soana explains it, knowing that her high school teachers believed in her was, is, inspiring. Given the inspiration Soana provided during her four years at CHS, the adage is apparently true: what goes around comes around.
Great things going on at CHS!
After a year of remote learning, Monterey County's covid count dropped to the level that allowed the CHS campus to re-open! Students returned to campus after spring break to classrooms where their teachers used a concurrent instruction strategy to teach those students present in the classroom as well as, those students choosing to continue to attend by zoom. Classrooms were outfitted with cameras and microphones to promote participation by all. The students and staff were required to wear masks and social distance (3' for student and 6' for staff). Sports also returned in truncated seasons. In all, the year ended on a high note with graduation on the football field. 
If you want to learn more about distance learning from a student's perspective, read the Sandpiper article by Martin Sevcik in the below link.
https://thesandpiper.org/?p=8128
In spite of the pandemic, CHS students not only had access to the full range of academic courses typically offered, but also were able to continue to develop and showcase their impressive artistic talents. For a glimpse into these expressions, check out a song, "Class of 2021", written and performed by senior, Kate Bernecker, as well as, a poem written and delivered by sophomore, Peyton Kelly (please excuse the reduced sound quality of the recording of the poem due to safety protocols that were in effect for the classroom presentation) Listen here.
CHS Class of 2021 Matriculation:
The members of the Class of 2021 are attending the following colleges and universities.
American River College, American University of Paris, Arizona State University, Belmont University, Berklee College of Music, Brigham Young University, Cabrillo College, Cal Poly Pomona, Cal Poly San Luis Obispo, Chapman University, Chico State University, Colorado State University, Cuesta College, Duke University, El Camino College, Fordham University, George Washington University, Hope College, Loyola Marymount, Marymount University, Monterey Peninsula College, Mount St. Mary's University, New York University, Northern Arizona University, Orange Coast College, Oregon State University, Pepperdine, Richmond International Academic and Soccer Academy, Sacramento State University, San Diego Mesa College, San Diego State University, San Francisco State University, San Jose State University, Santa Barbara City College, Santa Clara University, Santa Monica College, Sonoma State University, Tarleton State University, Texas A & M Galveston, Texas Christian University, UC Berkeley, UC Davis, UC San Diego, UC Santa Barbara, UC Santa Cruz, UCLA, University College London, University of Colorado Boulder, University of Georgia, University of Idaho, University of Nevada Reno, University of Richmond, University of San Francisco, University of Southern California, University of Washington, University of Wisconsin, MadisonVassar College, Washington University in St. Louis, and Wesleyan University
Our Partners: