06/22/2020
CHSF June 2020 Bulletin
A Message From the President 
Supporting Our Students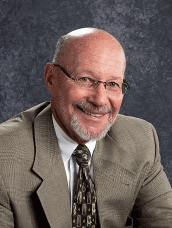 Greetings from the Carmel High School Foundation and welcome to our summer newsletter.  The 2020 school year comes to a close with the "new normal" forced upon us by the novel corona virus; the students completed their coursework online and the graduates walked across the stage at Laguna Seca to receive their diplomas at a "social distance" and with a victory lap! Despite these disruptions, the Carmel High School Foundation awarded 35 Scholarships to this tremendous graduating class totaling $45,450 and $16,000 in Ron Stoney Educational Pathways Program Awards to 6 CHS students. This publication will feature two of the 2020 recipients of scholarships from our Foundation, as well as, share some exciting news from the high school and the district. 

 Since 2004, CHSF has been committed to growing an endowment that will enable us to reach more and more deserving students every year.  Our endowment is invested in a conservative, balanced portfolio that is designed to weather downturns in the stock market and grow over the long term.  However, like nearly all equity holdings, our funds have experienced a significant drop in recent months.  Nonetheless, we know that our funds will increase as the market rises and as the result of the generosity of our alumni, returning patrons and new donors who share our goal of reducing financial barriers that limit possibilities for our students.  Thank you for your interest and your support.  Be well and stay safe.
Marvin Biasotti
CHSF Vision and Star Awards
Star scholarships are merit-based awards and the recipients exemplify overall academic excellence and excellent character.
CHSF proudly presents the Class of 2020 Star Scholarship Recipients:
Tyler Armstrong, Athena Fosler Brazil (Arthur Hull Star Award), Annabel Chen, Gracie Dean(J.O. Handley Star Award), Jack Connolly, Amaya Gomez, Sebastian Hendricks, Jake Kasper, Ryan Knight, Mia Kotelec (Greg Scott Star Award), Sophia Linnevers (Padre Parents Star Award), Pascale Montgomery, Dilan Patel,  Mia Poletti (Padre Parents Star Award), Madelyn Schmidt, Lucia Zacek (La Neve Star Award)
Vision Scholarships are awarded to students who have attained academic excellence and who also have a true vision for their future.
CHSF proudly presents the Class of 2020 Vision Scholarship Recipients:
Garrett Griffin, Ellah Foster, Vinni Jacobs, Sophia Linnevers, Michael Meheen, Chelsea Olvera, Brenna Ozel, Tatiana Vargas Sandoval, Lucia Zacek
In addition to the Vision and Star scholarships, CHSF proudly presents the following endowed scholarships:
Springer Family Community Scholarships - Savanna Chappel and Marcus Lo
Keenan Tyer Lucero Scholarship - Nico Staehle
Class of 1951 Scholarships - Katy Serrano and Tatiana Vargas Sandoval
Hendricks-Dormody Family Scholarship - Mia Kotelec
Robert P. Balles Scholarships - Dante Garderet and Gracie Dean
Ned Robinson Mock Trial Memorial Scholarship - Nina Franklin
Mark Stefan Memorial Scholarship - Jack Connolly

Congratulations on an exceptional high school career! We can't wait to see where your future will take you!
Ron Stoney Educational Pathways Program Awards
The Ron Stoney Educational Pathways Program provides funding to students who might not otherwise have the financial access to extra-curricular educational opportunities outside the classroom.
CHSF proudly presents the 2020 RSEPP Recipients:
Jordy Cabrera, Addy Dawson, Noah Fann, Harrison Hong, Grace Paul, Vocational Internship (TBD)
Student Spotlight
Fanning the Flames of Opportunity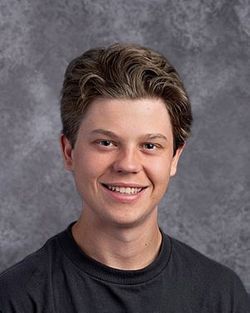 Meet Noah Fann. Like approximately 200 of his classmates, Noah just completed his junior term at Carmel High School.  And while he clearly shares much in common with his peers, the experiences that have influenced his life thus far are genuinely unique. For starters, Noah was born in the open air of Big Sur.  It's fair to say that from his first breath, he has been in awe of the wonders and beauty of nature.

Noah's love of the natural world is rooted in the values imprinted from his parents. His mother is a massage therapist and his dad, an artist, creates sculptures using eucalyptus and other woods.  Their regard for nature is nothing less than sacred.

Having attended Captain Cooper Elementary School in Big Sur and Carmel Middle School, Noah's formal education has primarily been a product of the Carmel Unified School District.  However, when he was 14, Noah spent his freshmen year living in Switzerland and attending a German school.  That experience forged a deeper connection with his heritage, including the fact that he hails from a long line of highly regarded Swiss architects.

Returning to Carmel High for his sophomore year, Noah challenged himself by enrolling in Honors and Advanced Placement courses. His understanding and appreciation of the fact that he is ultimately responsible for his own learning was the driver in his decision to give up an elective course in order to participate in the school's AVID (Advancement Via Individual Determination) Program.  As a result, Noah has honed the academic habits required to succeed in college-level courses. 

This is what Marc Stafford, Noah's AVID teacher had to say about him: "I absolutely adore Noah Fann; he is an amazing kid.  He has worked hard to earn the trust and admiration of both his peers and his teachers.  He is committed to his learning and takes advantage of every opportunity available to him.  He is motivated, bright, and jam-packed with potential. He is kind, compassionate and has integrity.  Noah recognizes the value of experience when it comes to setting and achieving goals."

The powerful influences of family and nature have converged to give Noah a clear sense of direction, a calling.  He intends to be the first member of his family to attend college where he plans to study Environmental Architecture with the goal of one day integrating urban settings and the natural environment in a manner that minimizes disruption to the ecosystem.  As such, the Summer Career Workshop offered by the College of Environmental Design at Cal Poly is a perfect fit for Noah.  The three-week residential program provides high school students with exposure to core architectural thinking via hands-on modeling and small studio experiences.  Only one problem, this intensive program comes with an expensive price tag that is well beyond the means of Noah and his family.

That's where the Ron Stoney Educational Pathways Program (RSEPP) offered by the Carmel High School Foundation (CHSF) enters this story.  As Mr. Stafford put it: "I encouraged Noah to apply for a grant because I was confident that CHSF would see that an investment in Noah Fann would pay great dividends for us all.  I knew that he was so looking forward to this summer program and that there was no way that he would be able to do it without the support of RSEPP."

Noah did apply to CHSF and, as the saying goes, it was a no-brainer.  He is in the process of building a cohesive life story, and CHSF feels fortunate to be able to play a small role in it.  While he has a clear vision of where he wants to land, Noah is totally open to the path, to the form it ultimately takes.  Nonetheless, one thing is crystal clear.  Wherever the journey leads, it will be for the betterment of the planet as well as the people Noah touches along the way. 
A Sign of Great Things to Come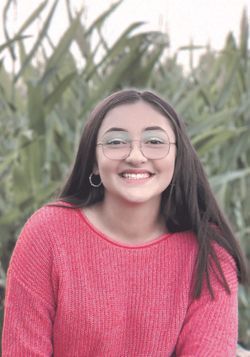 Meet Tatiana Vargas. A few short weeks ago Tatiana graduated as a member of the Carmel High School Class of 2020. Like most of her peers across the country, Tatiana's senior year was dramatically affected when her school was closed in March and instituted distance learning due to the COVID pandemic. As a result, she and her classmates lost the opportunity to participate in most of the rites of passage associated with being a senior, including a traditional commencement exercise. Not to be denied, Tatiana and her classmates took a victory lap of sorts around Laguna Seca Raceway (in separate vehicles, of course)…likely, the most unusual and creative ceremonial recessional in the history of CHS.

Earlier that week Tatiana learned that she was one of the beneficiaries of a Vision Scholarship from the Carmel High School Foundation.  Vision scholarships are awarded to CHS students who have overcome significant challenges to position themselves for success in the next stage of their lives.  Even the most cursory review of Tatiana's background leaves no doubt that she is a most deserving recipient.

Tatiana is the youngest of eight children.  Her parents immigrated to the United States without the benefit of a formal secondary education.  In order to make ends meet, they have had to work multiple jobs, mom as a housekeeper and janitor and dad for tree service companies.  In spite, or perhaps because of their limited education and low wage jobs, Tatiana's parents have always encouraged her to do her best in school so that she might enjoy greater opportunities than they had.  Given her parents long hours at work, Tatiana also was motivated by her older brothers and sisters who pitched in with household chores and supported each other in school.  As Tatiana stated, she and her siblings learned to share what little they had as well as appreciate what was provided, most especially the feelings of being safe and loved.

Tatiana took her parent's guidance to heart and found inspiration in the sacrifices they made for their children.  As she wrote in her application to the CHS Scholarship Committee, going to college was more than a goal; in fact, not going was never an option.  She propelled herself academically, taking challenging courses and full advantage of the AVID (Advancement Via Individual Determination) program offered by CHS for all four of her high school years.  Beyond the classroom, Tatiana also pushed herself in interscholastic sports, being one of only a handful of female students to compete in three sports all four years of high school and, thus, earning the title of Iron Woman.  

Within her coursework Tatiana found her passion when she enrolled in an American Sign Language (ASL) class for her freshman year.  She immediately fell in love with the language and the culture, and as with AVID, Tatiana excelled through all four levels offered.  Her teacher, Mia Baglietto, commented that one day she took Tatiana aside to tell her that her signing was very good, so much so that, at times, she "was fascinated with the beauty and grace of her hands as she signed."  Tatiana's AVID teacher, Aubrey Powers, observed that she values her honesty and strength, adding "I am excited for her next steps in life as she she continues to grow into the young woman she is meant to be."

And, yes, Tatiana is going to college!  She has been accepted and has enrolled at California State University, Northridge where she plans to pursue a double major in ASL and Business Management. (Not coincidentally, CSU Northridge is the alma mater of Ms. Baglietto).  Like so many young adults who have made so much from so little, Tatiana freely credits the adults in her life, parents and teachers in particular, for her success.

After graduation, Tatiana plans to be an interpreter for the deaf, possibly in the court system or on a college campus. She reflects back on early experiences when her parents, with their first language being Spanish, sometimes struggled to communicate when they took her to an appointment with a doctor or a teacher.  Tatiana wants to dedicate her life to making it easier for those in the deaf community to communicate with the hearing world, removing one more barrier.  Indeed, a sign of great things to come!
Great things going on at CHS!
There are so many Great Things happening at Carmel High School! From the vibrant student-run clubs like This Club Saves Lives (thisclubsaveslives.org) that is providing a summer-long community food bank, to excellent visual and performing arts programs, our students are making a difference in our community. And now you can view these amazing performances and the daily bulletins on PadreTV! In honor of Beethoven's 250th birthday, take a look at what our CHS instrumental and vocal music students managed to create as a capstone project below or follow this link: https://youtu.be/wmhEr6Fe6ic. Or inspired by the Beatle's hit, watch this: https://www.youtube.com/watch?v=7RXqAS5bX0w. CHSF hopes you will continue to support educational opportunities for all of our students and invite you to http://www.padretv.org/ to see what's happening on campus.
CHS Class of 2020 Matriculation:
Many things have been said about the Class of 2020 - a year like no other. These young adults managed to navigate the end of their Senior year without many of the traditional rites of passage including Prom, Universal Studio's Grad Bash, and Sober Grad. Virtual college visits replaced traditional spring college visits and our beloved tradition of graduation on the picturesque football field was replaced by a drive-by graduation at WeatherTech Raceway at Laguna Seca. CHSF is proud of the amazing resilience exhibited by our students as they transitioned from face-to-face classroom instruction to distance learning and as they transition to their future plans.
This year's students were admitted to the following colleges and universities:
American University, Appalachian State University, Arizona State University, Augustana College, Berklee College of Music, Boise State, Boston University, Bradley College, CA Academy of the Arts, Cabrillo College, Cal Lutheran, Cal Poly SLO, Cal State Monterey Bay, California College of the Arts, Chapman University, Chico State, Colorado State Ft. Collns, Connecticut College, Cornell University, CSU Channel Islands, CSU East Bay, CSU Long Beach, CSU Northridge, CSU San Marcos, Cuesta College, Dartmouth College, DePaul University, Duke University, Embry-Riddle Aeronautical University, Florida Tech (FIT), Fresno State, George Washington University, Georgia Tech, Grand Canyon University, Humboldt State, Iowa State University, Lewis & Clark, Loyola Marymount University, Menlo College, Michigan State, Monterey Peninsula College, Muhlenberg College, Northern Arizona University, NYU, NYU-Shanghai, Oberlin College, Orange Coast College, Oregon State University, Penn State, Pomona College, Purdue University, Reed College, Rice University, Roger Williams, Sacramento State, Saint Mary's College of California, San Diego State, San Francisco State, San J Stateose, Santa Barbara City College, Santa Clara University, Savannah College of Art and Design, Sonoma State, Southern Methodist University, St Johns University, St. Olaf College, Stanford University, Syracuse University, Texas A & M, Texas Tech, Texas Woman's University, Tufts University, UC Berkeley, UC Davis, UC Irvine, UC Merced, UC Riverside, UC San Diego, UC Santa Barbara, UC Santa Cruz, UCLA, Univeristy of Portland, University of Colorado Boulder, University of Denver, University of Hawaii - Manoa, University of Iowa, University of Michigan, University of Missouri, University of Montana, University of Oregon, University of Pittsburgh, University of Puget Sound, University of Redlands, University of San Diego, University of St. Andrews, University of Tampa, University of Tennessee, University of the Pacific, University of Utah, University of Virginia, University of Washington, University of Washington, University of Wisconsin, Utah State, Vanderbilt University, Victor Valley College, Western Washington University, Whittier College, Willamette University, Yale University
Carmel Wins National Green Ribbon Award
Carmel Unified School District is one of 11 school districts nationwide and the only school district in California to be awarded a 2020 Green Ribbon Award for environmental excellence. The US. Department of Education's Green Ribbon Schools recognition award honors schools and school districts for excellence in resource efficiency, health and wellness, and environmental and sustainability education. 

This isn't the first time Carmel has been recognized for being at the forefront of environmental education. In 2015, Carmel Middle School (CMS) was recognized as a "Green Achiever" primarily due to its eco-literacy classes, the Hilton Bialek Habitat, and its recycling and composting programs.  It was at that time, that the California Department of Education encouraged Carmel to pursue the more arduous application for national green ribbon status for the entire district. Darrell Steely, science teacher at CMS, Habitat liaison and eco instructional coach for the district, spearheaded the application as a member of the Environmental Responsibility Team. The district wide team, made up of administrators, operations staff, teachers from each campus and three high school students, put together the compelling application.  According to Steely, "Our success was a direct result of our committee's team work and the district's commitment to the environment."

The US Department of Education was impressed with Carmel's core belief of teaching and exercising responsibility for the environment. From decreasing the district's environmental footprint to promoting staff and student health to teaching environmental literacy at all levels, Carmel epitomizes environmental excellence. Every school in CUSD has a garden as well as a composting program. At the elementary level, students engage in hands on learning in the garden. The Habitat at CMS is dedicated to teaching middle school students best practices in environmental education, eco-literacy and sustainability programs. At the high school level, the Environmental Club promotes waste reduction initiatives, and the school partners with local land preserves to restore the natural habitat. Given these and other district wide programs that exemplify its commitment to the long-term health of our planet, it's no surprise that Carmel was selected as one of the best in the country. CUSD will be honored in Washington DC on August 4th and formally presented with the Green Ribbon Award.
Our Partners: