11/29/2020
Together We Can Make A Difference
A Message From the President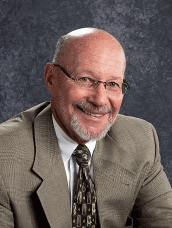 Dear Friends of Carmel High School,
As I write this, I hope you and your loved ones are well. 2020 has proven to be a year full of extraordinary challenges and hardships. I am hopeful that 2021 will bring relief from the virus and a return to normalcy for our students, as well as our community and entire nation. 
Thanks to our generous alumni and supporters, we have continued to grant scholarships and awards through our two programs: The CHS Scholarship Program and The Ron Stoney Educational Pathways Program (RSEPP). In June, we bestowed 35 scholarships totaling $45,450 to graduating seniors and granted 6 RSEPP awards totaling $16,000 to CHS underclassmen. Unfortunately, due to the pandemic, all of the RSEPP programs set to take place over the summer were canceled. We are optimistic that with the promise of a vaccine in the new year, students will again benefit from the life changing opportunities RSEPP provides.  As you will see in the following articles about two of our previous recipients, our programs are proving the adage: you never know where the influence of a teacher (education) will stop!
Please know we are deeply grateful for your support. Your investment ensures every CHS student has the opportunity to reach their full potential. Each donation will help open doors and create learning opportunities for CHS students. In addition to making a tax-deductible donation, I hope you'll also consider designating the Carmel High School Foundation as your charitable organization on Amazon Smile.  CHSF will receive .5% of all your eligible Amazon purchases. Every gift matters! Together we can make a difference in the lives of our students and community. 
Be well and stay safe,
Marvin Biasotti
President, Carmel High School Foundation
Student Spotlight
Since 2004, the Carmel High School Foundation has been awarding scholarships to deserving students via funds raised with the help of our generous alumni and community supporters. So what becomes of the recipients and how does the receiving the scholarship affect them?
Return On Investment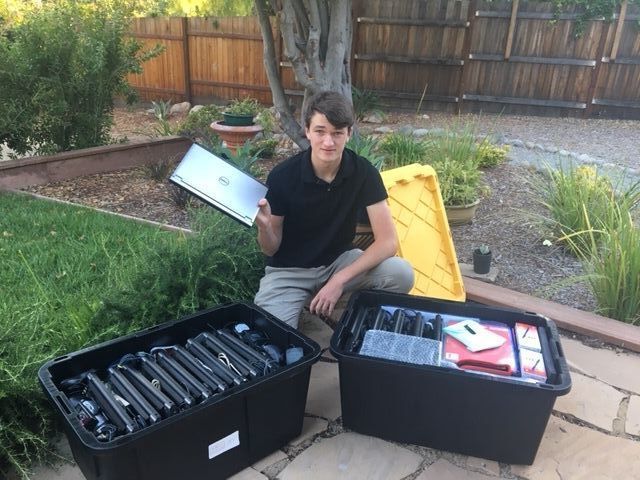 Last fall we shared a few words about Broden Murray, one of the recipients of a Ron Stoney Educational Pathways Program (RSEEP) Award that enabled him to attend an accelerated computer science course offered by U.C. Santa Cruz. While being interviewed for that article, Broden stated, "I don't exaggerate when I say my time at UCSC changed how I see myself. I'm confident that I can manage when everything is up to me."

As it turns out, when Broden's mom picked him up from that summer course, a young man from Haiti was with her. Broden and his mom had met James Declerus in 2017 during a visit to St. Andre's School in Hinche, Haiti. The friendship that formed between James and Broden led to an invitation to spend a few weeks with the Murray family in California. The timing couldn't have been more perfect. While the days were spent enjoying our beautiful area, the nights were spent discussing the realities of life in Haiti. Poverty is the norm, and most families get by on a subsistence level. Nonetheless, the universal hope of parents for a better life for their children is reflected in the value placed on education. The education of rural Haitians, however, is grossly limited by lack of resources, and especially by lack of access to computers and the power of internet. Most have never touched a computer; that is, until now.

Enter Broden and James. During that 2019 summer visit, kernels of a plan took root and one year later Krik Krak, a computer literacy project, was born. As of September 2020, students in rural Haiti are now receiving hands-on instruction in basic computer skills via a mobile lab of 15 laptops powered by a small solar panel and loaded with an offline "digital library." The goal is to spark interest that will lead to more opportunities in the future.

What's next? In the short term, Broden and James will examine pre/post surveys from this fall's project to fine tune delivery and build a case for funding to sustain the program. In addition, they plan to raise approximately $4000 to pay the instructor for the remainder of the year (Broden, James, and everyone else associated with the project are volunteers), as well as purchase a motorcycle to transport the laptops on the dirt trails between communities. The Krik Krak team also hopes to add one, perhaps two, more mobile labs in order to reach more children.

Looking back, Broden credits the experience on the UCSC campus, funded by the Carmel High School Foundation, with building his self-confidence (not to mention his computer skills). In turn, that promoted his ability to act on his dreams, to use his special skill set for the benefit of those who desperately need the opportunity. If you'd like to know more, visit www.krikkrakcomputerproject.org. It may be the most inspiring 15 minutes you spend all day.
Meet Stacy Morales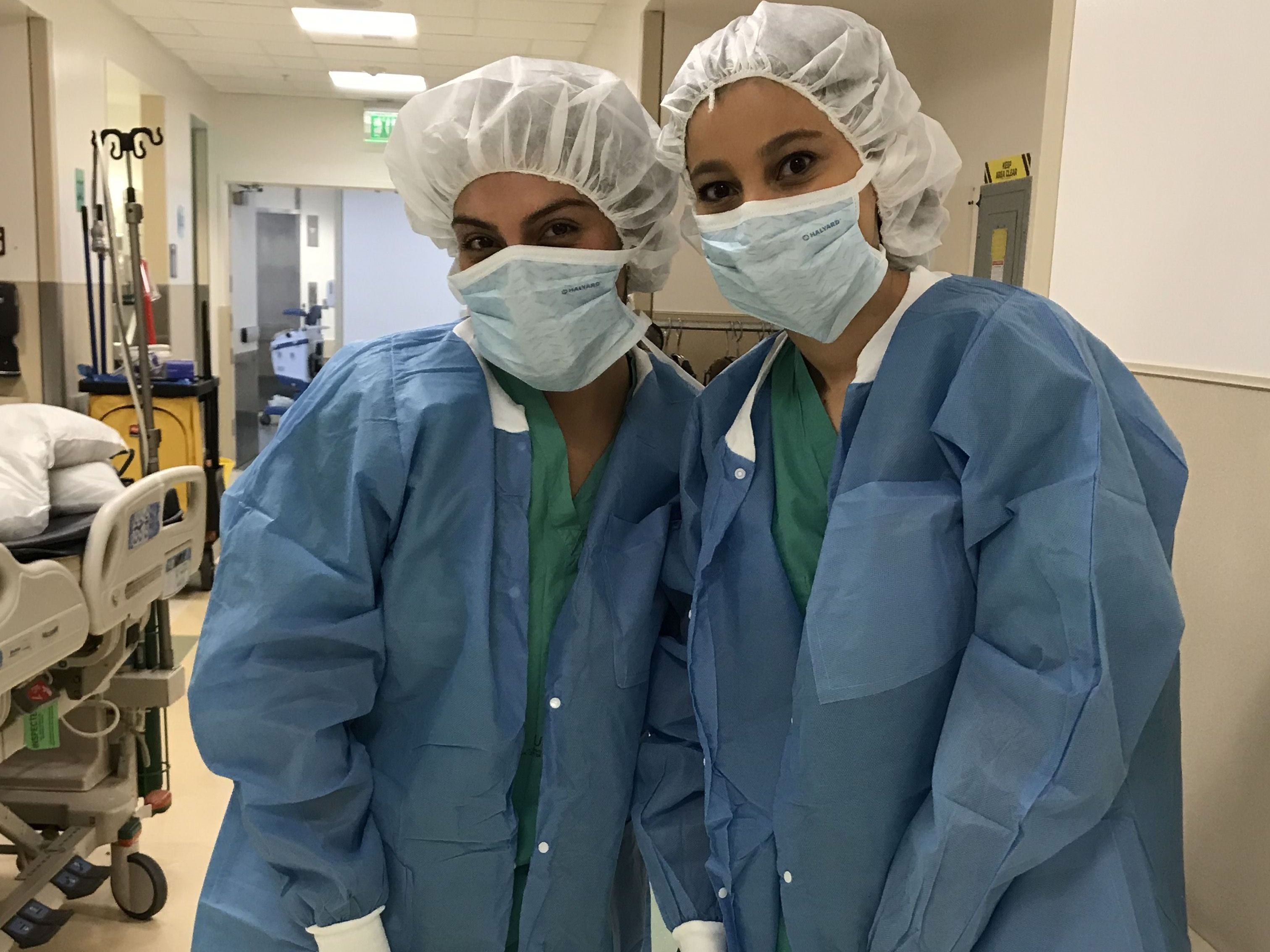 Stacey is a member of the CHS Class of 2017. She was raised by Spanish-speaking parents and observed the hardship they faced as they struggled to find jobs as a result of their limited fluency in English. Her parent's work ethic motivated Stacey to set her goals high, to be the first in her family to attend college. She chose a rigorous schedule and succeeded in the most challenging courses CHS had to offer. In addition, she became a major contributor to the Sports Medicine Program as well as putting in many hours volunteering at a local senior citizen facility where she discovered real joy in helping others.

She knew what she wanted to do with her life. She wanted to become a doctor. Her dreams were born out of early experiences when she would accompany her mother and grandmother to their medical appointments to serve as their interpreter. She was fascinated by how, once the doctors understood the symptoms, they were able to treat the cause. She wanted to do that. 

Although the goal was clear, the path was not. Fortunately, her School Counselor and AVID (Advancement Via Individual Determination) Teacher guided her through every step of the process. Stacey was admitted into Sonoma State University, qualified for financial assistance, and received a scholarship from the Carmel High School Foundation. 

So, three years after CHS graduation, where is she now? We're happy to report that she is in her final semester at Sonoma State (yes, she's finishing early) and will graduate with a degree in Cellular Biology. We're also pleased to affirm that in addition to the secure foundation Stacey received from her CHS teachers, she also attributes a measure of her success to the scholarship she received from CHSF. That financial support allowed Stacey to focus her energy on the new demands she faced and, perhaps more significantly, the fact that others believed in her gave Stacey the confidence to believe in herself. 

After spending the summer of 2019 in the Dominican Republic where she helped to open and staff free health clinics in critically underserved rural areas, Stacey plans to spend the next year preparing to apply to medical schools by studying for the MCAT and strengthening her resume through working as a bilingual medical interpreter at the UC, Davis Medical Center. 

Ultimately, Stacey intends to practice and serve in a diverse community with limited access to health care. And as much as time and experiences may affect her, one thing will not change. Stacey will be the bridge to her patients, ensuring they are not only heard but understood...just as she did with her mother and grandmother so many years ago. 
Great things going on at CHS!
It's hard to imagine daily life at CHS with no students on campus, but CHS continues to implement distance learning. Through intensive professional development and experience, the faculty and staff have honed their ability to provide engaging learning and extra-curricular activities in a virtual format. One of the biggest challenges with online learning, however, is meeting our students' need for a social/emotional connection. As always, CHS faculty and staff have gone above and beyond to bridge that gap as well. To see the great things happening at CHS, you can access the videos by clicking on the two video previews below.
Shop Amazon Smile with Carmel High School Foundation as your charitable organization.
Our Partners: